FOTD Inspired by Maleficent
June 16, 2014
Assalamu'alaykum,
Have you watched Maleficent? Yes, I did. Two weeks ago I watched Maleficent with my friends and I fell in love with Angelina Jolie's makeup as Maleficent. Her makeup has crazy contouring and It looks she had super hollow cheeks. However her skin looks like porcelain with gorgeous red lip. About the story, it's kind of disney type stories. Angelina Jolie makes the movie stand out and everybody wants to watch it. Maybe, if someone else cast as Maleficent, I wont watch this movie,hehe #pardon me.
My favorite part in this movie is when Vivienne appears as Aurora. How can an evil queen melt with innocent child xD. Vivienne is biological child of Angelina, she is cute,hehe. Even if I love disney stories, Maleficent is adult type story. I felt too old for watching this,haha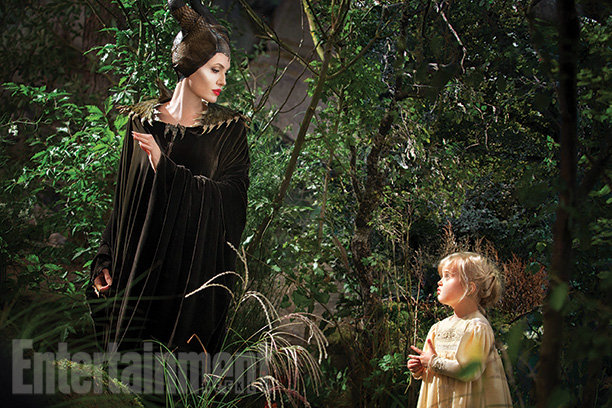 This is my version of Maleficent look. What do you think? I'm not success to make super hollow cheeks but I contour my face without blending the bronzer well so the contouring looks so visible. In this picture, of course I edited the horns and the eyes. I was too lazy to make DIY horn. Want to know, how I create Maleficent look, I will show you the important part which must you notice if you want create Maleficent makeup look
1.
Eyebrow
, Maleficent has dark and pointed brow. Oke, mine is not really pointed #lol
2.
Highlight
, to make super hollow cheeks. It's not enough just with shading, I used concealer in fair shade and white powder eye shadow because I didn't have white powder.
3.
Shading
, I used gray-brown shading and made the shading visible. Blend it but keep the bronzer stand out.
Because Maleficent skin is like porcelain and pale, I recommend to use fair shade foundation. I used foundation which have shade more fair than my skin tone.
The products which I used to create Maleficent look
My body is so damn tired, I just want to sleep now #lol. Good night^^ Thanks for your visit :)
Love
A